Musical Instruments
Music and dance form an integral part of tribal culture. They come to them as naturally as breathing.
Most of the tribals make their own musical instruments, decorate them with feathers, ribbons and mirrors etc. The forms of these musical instruments have not changed over the years. Their dances and singing is closely related to their religious beliefs. These instruments are related to particular Gods and Goddesses.
The musical instruments are made from pumpkins, bamboo, wood, animal skin, clay-pots. seeds etc. Some of the instruments are also made of iron and "Bhendi" wood.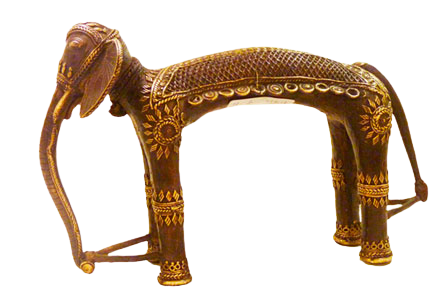 Ghangli
Ghangli is a stringed musical instrument used by the Warli shamans called "Ghangli Bhagats" in religious rituals. It is an instrument made up of two gourds, which are attached to a bamboo stick. On the stick are fixed two strings. Ghangli sounds like Mandolin . The instrument is principally found among the Warlis of Thane district in the State of Maharashtra.
Tarpa
Tarpa is a wind instrument played by the Warlis inhabiting in Thane district. It is played to express their joy over the new harvest. Nearly 50-100 men and women dance to the tune of the instrument to perform Tarpa dance. The Warlis believe that Tarpa is a divine gift to them from "Naran", the god of rains. It is a taboo to play Tarpa during summer and rainy season.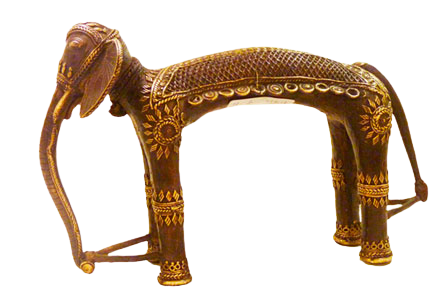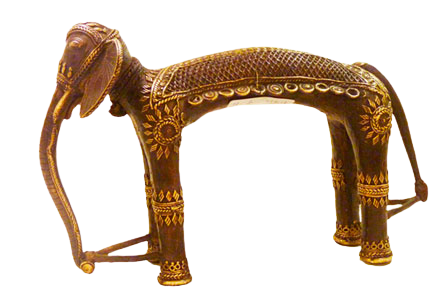 Pawri
Pawri is a wind musical instrument played by the Koknas of Nashik. It is like Tarpa, except that tarpa is blown from the anterior end while Pawri is blown from the centre of the gourd . The Koknas play Pawri to express their joy over corn, jowar and rice harvest.